Our Company
Since over 40 years, VOGT GmbH have been manufacturing technical ceramic components. Our many years of experience have contributed towards our customers' success. With the aid of our expertise, we can influence the design of a new product at an early stage.Thus, we are not only suppliers, but also competent partners in the development of functional solutions. Our targets are engineering ceramics for high-tech appli­cations and performing value analyses.
State-of-the-art moulding machines and sintering plants with temperatures up to 1750°C enable production of high-precision and high-quality ceramic components over an area of 4,000 m². The tools, designed using CAD/CAM technologies, are manufactured in our own tool-shop and form the basis for our flexibility and capability. DIN ISO 9001:2015 certification is a prerequisite to ensure our customers' increasingly stringent requirements.
Due to their excellent physical proper­ties, technical ceramic compo­nents are used in a wide range of industries. Components made of such materials are especially characterized by their electrical and mechanical properties at maximum temperatures, their wear and corrosion resistance. They offer decisive advantages where other mate­ri­als meet their limits. Thus, technical ceramic components often have a crucial task as integral parts of high-quality system modules.
Mission Statement of the Honorable Merchant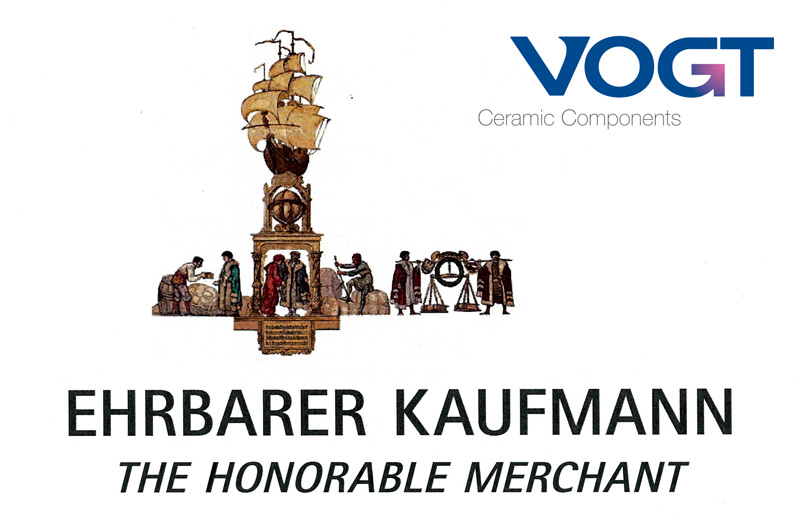 We voluntarily commit ourselves to the model of the Honorable Merchant, who observes the generally accepted ethical principles and the concept of good faith in business transactions and refrains from actions that are incompatible with the claim to commercial trust. In doing so, we commit ourselves to the recognition of the standards of the UN Global Compact.